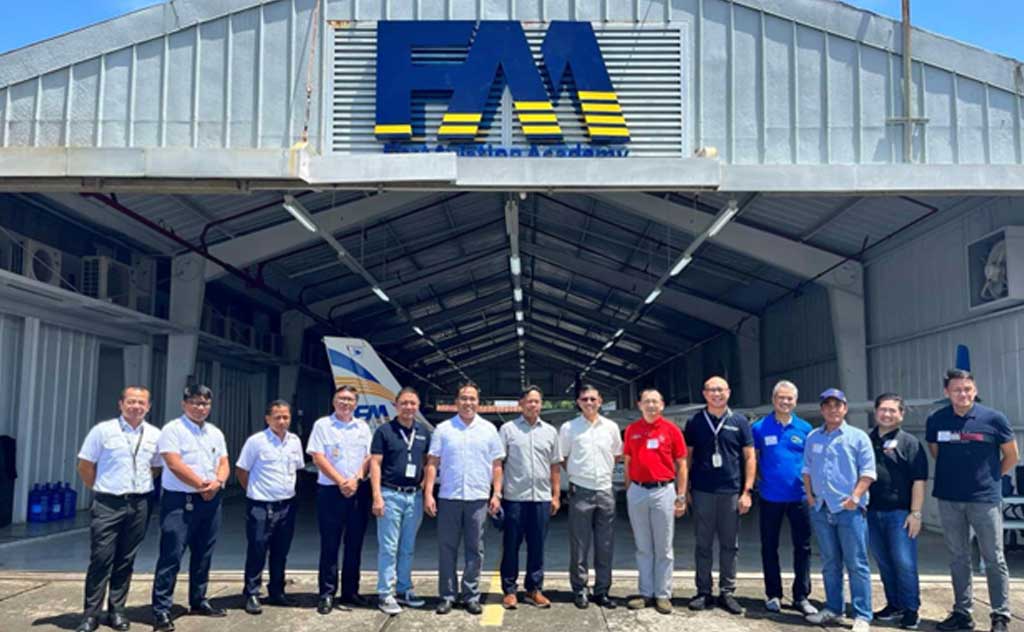 Representatives from Philippines Air Asia (PAA) recently visited the First Aviation Academy to explore the potential of a partnership that could shape the future of cadetship training. The visit marks a significant step toward enhancing pilot education and producing skilled aviators to meet the growing demands of the aviation sector.
Philippines Air Asia, a prominent player in the regional airline industry, has been at the forefront of innovation and excellence. With a commitment to providing safe, efficient, and affordable air travel, the airline has consistently sought ways to foster talent and nurture the next generation of pilots. The visit to First Aviation Academy underscores this commitment, as the airline seeks to identify a partner school that aligns with its vision and values.
The academy's state-of-the-art training facilities, experienced instructors, and comprehensive curriculum have garnered recognition from both students and aviation professionals. This visit from Philippines Air Asia signifies the academy's growing reputation and its potential to collaborate on a broader scale.
During the visit, Philippines Air Asia headed by Capt. Darren Acorda, Chief Pilot for Training and Standards, had the opportunity to immerse themselves in the academy's training environment.
They were introduced to the academy's training methodologies, advanced flight simulators, and modern facilities. The visit also included interactions with the management team of First Aviation Academy, providing Philippines Air Asia with insights into the academy's commitment to excellence.
One of the highlights of the visit was a detailed presentation on the academy's pilot cadetship program. The program, designed to provide aspiring pilots with a comprehensive and structured training experience, caught the attention of Air Asia representatives. The curriculum's emphasis on practical training, safety, and real-world scenarios resonated with the airline's commitment to producing skilled aviators who are ready to take on the challenges of modern aviation.
Philippines Air Asia and First Aviation Academy share a common goal: to contribute to the growth and advancement of the aviation industry by producing not just skilled pilots but determined and knowledgeable pilots.
As discussions continue between Philippines Air Asia and First Aviation Academy, the aviation community eagerly awaits the outcome of this promising collaboration. Should a partnership be solidified, it could pave the way for a new era of pilot education, ensuring that the skies are filled with competent and capable aviators who embody the values of safety, professionalism, and excellence.