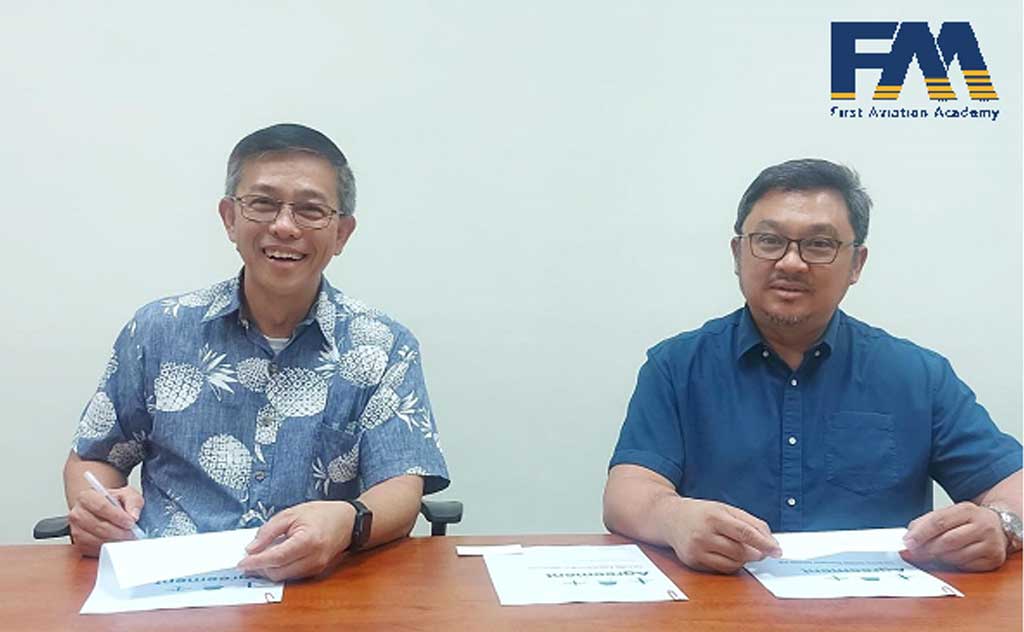 First Aviation Academy Inc., one of the leading aviation training institutions in the Philippines, signs a collaborative agreement with a globally renowned flight training organization to offer an exclusive opportunity for its graduates.
This partnership aims to support and encourage pilot graduates of First Aviation Academy to pursue an airline career by training to become Airbus A320 or ATR 72 first officers. Through this agreement, graduates of First Aviation Academy will be eligible for a special discount when enrolling in the Airbus A320 and ATR 72 Type-rating program.
First Aviation Academy firmly believes that this partnership will inspire a new generation of skilled and competent pilots in the Philippines and underscores FAA's commitment to support the aspirations of its graduates and foster strong connections within the aviation community. By offering discounted access to the ATR 72 and Airbus A320 type-rating program, both institutions aim to promote excellence, accessibility and the highest standards of professional training within the aviation industry.
Present during the signing is the GM and Head of Training esteemed institution and the president of First Aviation Academy, MGen. Restituto Padilla Jr. AFP (Ret).
For more information on First Aviation Academy and the exclusive program discount for the ATR 72 and Airbus A320 Type-rating Program, please contact the Sales and Marketing Department of First Aviation Academy at info@firstaviationacademy.com.